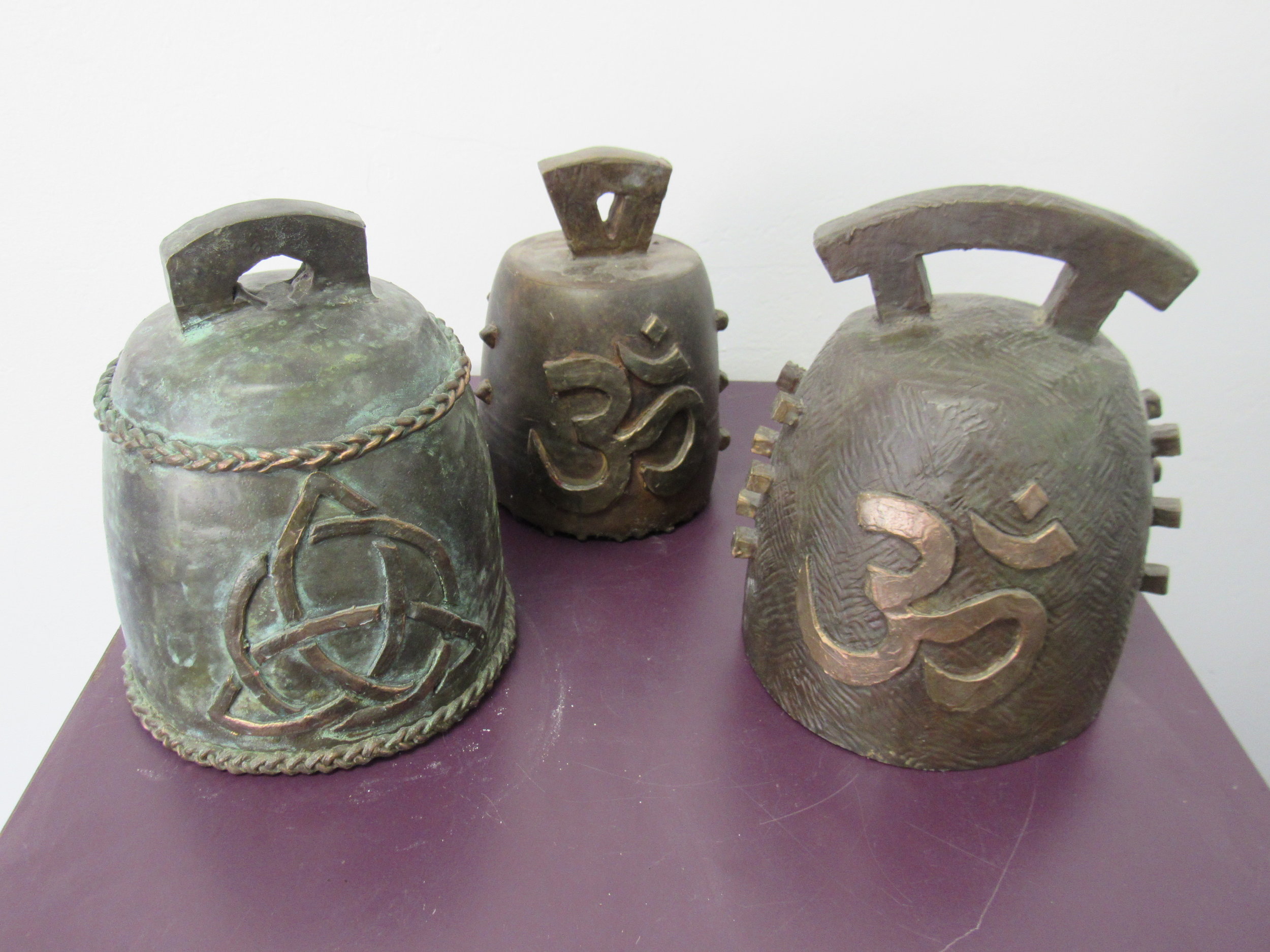 Kevin Larsen
Each bell sold seperately at $399.00 a piece
At VetArt we teach classes in Bronze to the Concussion Care Clinic. A clinic that services Active Duty military personnel who have experienced a TBI. For their class we have them make bronze bells to represent them having their bell rung. These bells are my interpretation of that class and for me ringing them represents the peace we must all feel inside.
History
Growing up in San Bernardino, California, Kevin joined the Marine Corps at the age of 17. From 1996 to 2000 he served with 3rd LAAD battalion (3rd LAAD) as a stinger missile gunner. Kevin's art career started after getting out of the military as a way of decompressing from the stresses of daily life, working in drawing, painting, and wood burning. Linking together with VetArt, Kevin found a new passion for art through the bronze casting process, where metal sculpting has become his primary medium. As a instructor, Kevin now utilizes the skills he learned from VetArt to help his fellow brothers and sisters in the veteran community to positively change lives for the better.
Coping through Art
Art has been a blessing to me. Sitting down and focusing on a bronze sculpture takes me to a place where the stresses of daily life and the demons on the past are removed. As a instructor for VetArt I again get to see this transformation nature of the art process on a daily basis and I am constantly reminded that art and the creative process heals.
This piece is for sale directly from the artist Price $399.00 each