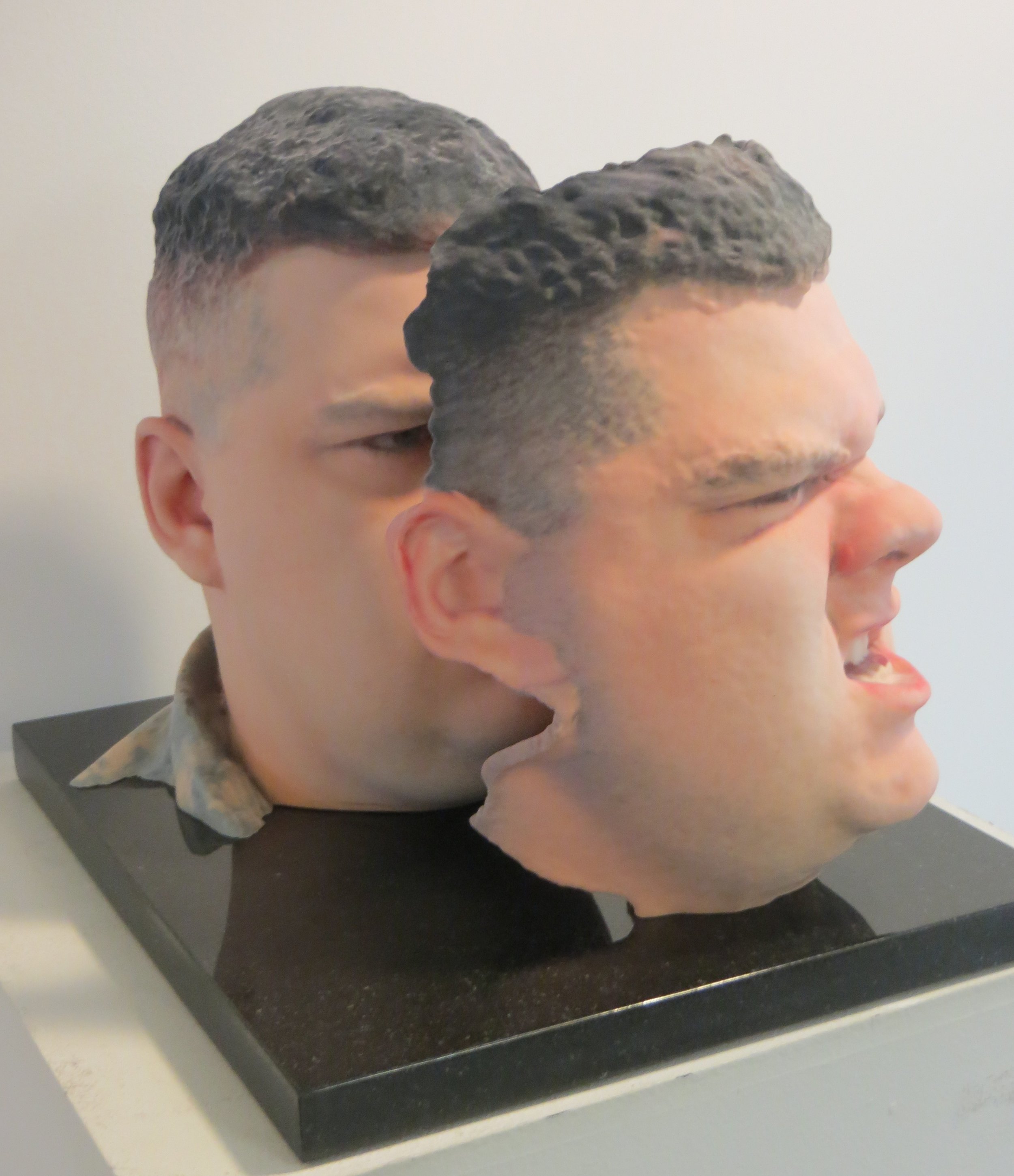 Peter Buotte
Veteran with PTS (Mask), Three-dimensional digital print, black marble base, 2016 H 16" x W 18 x L 20"
History
35 years as an art-maker, 27 years of military service, now an Art Therapist for Active-duty Army military at Fort Hood, Texas.
Coping through Art
The concept for the "Spirit of Survival" nation-wide sculpture project occurred during my second tour in Iraq. It seeks a creative and historic context for the consequences of conflict, and to be emotionally present with military burn survivors, amputees, and those who have PTSD. Finding fellow Veterans to pose and become a sculpture is the ongoing process.