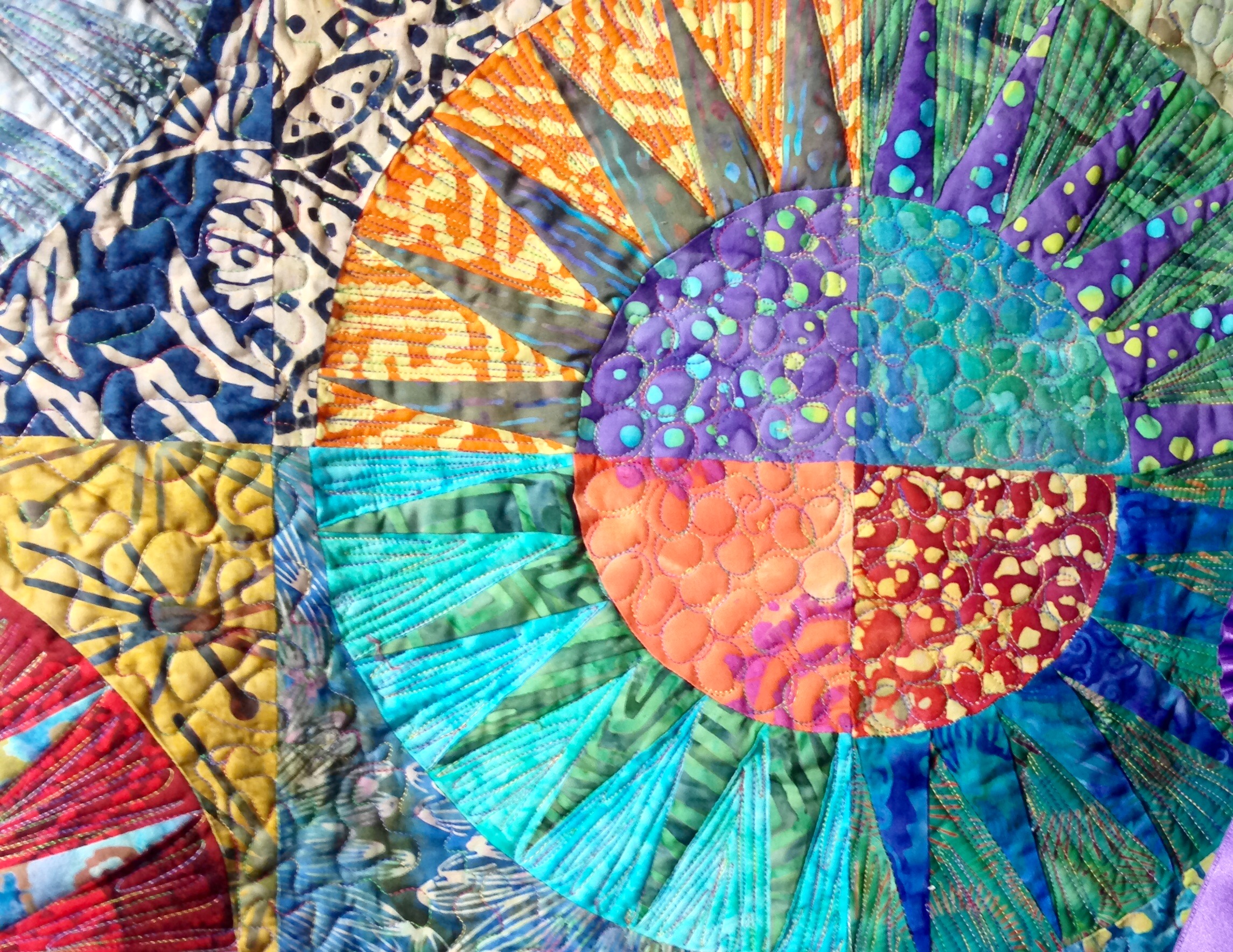 Jennifer Dehorty
The piece is a paper pieced, machine quilted (freehand) queen size quilt. There are over 500,000 stitches in the quilt. The paper piecing was completed in three 'phases,' with the arch taking the most time. Overall, the quilt took just over 10 weeks to complete, start to binding.
History
I completed a BA in Information and Communications Studies, specifically Graphic Design. I never worked in the field. My mom was a sewing instructor for Singer and I took the adult classes as an 8 year old. Quilting came from the combination of Graphic Design and sewing.
I have been quilting for over 20 years, taking an extended break because of mobilization and deployment.
Coping through Art
The best part of finishing a quilt is being able to see it though to the end. With deployments, you come home when your tour is completed, but the battle continues. Quilting allows me to design and make a piece of art and of love. Quilting is calming to my soul.
This piece is not for sale. However, the artist is interested in commissioned work upon inquiry.