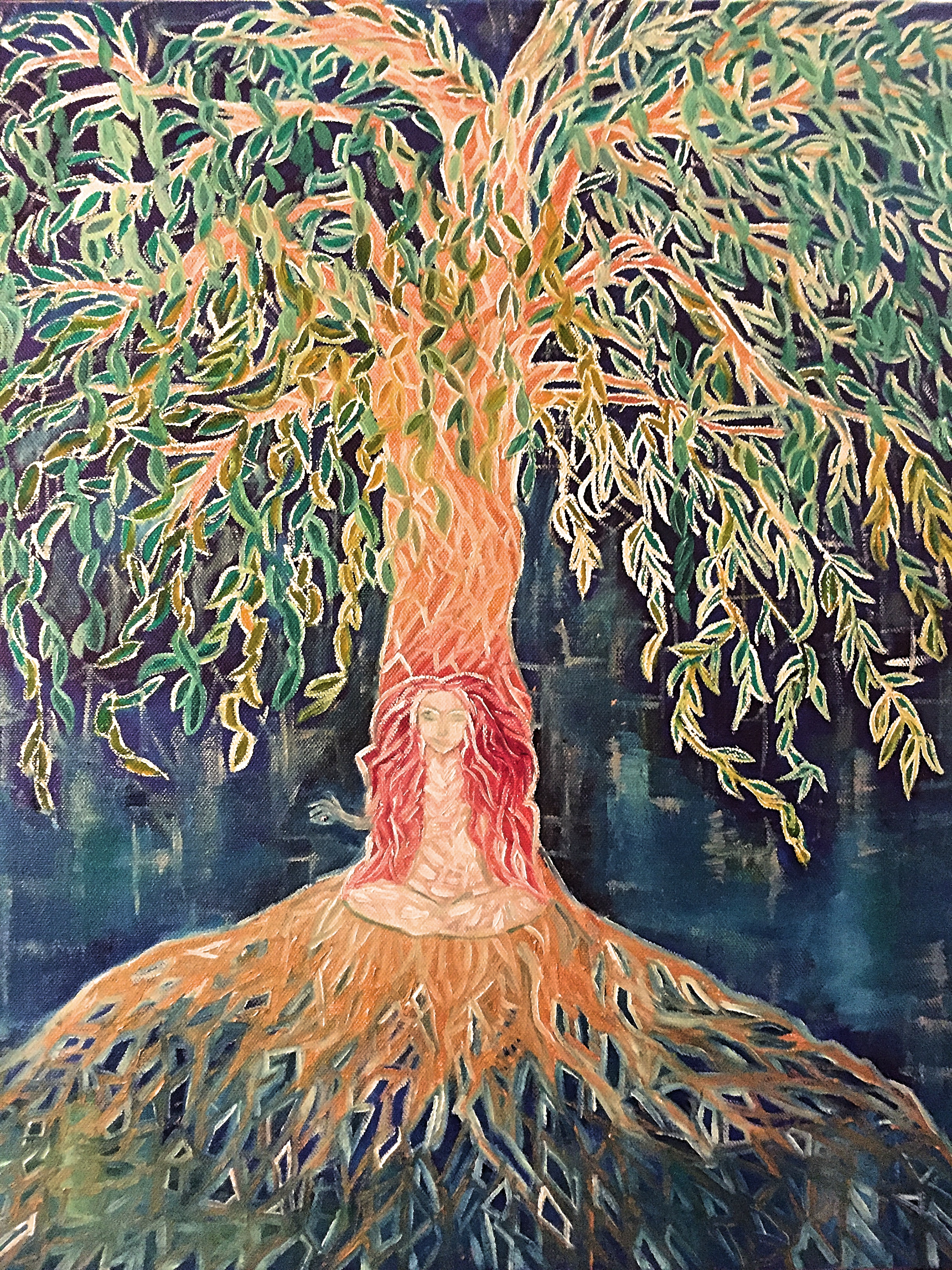 Margaret Jacobson
The title of this painting is "Wisdom." This painting represents a period of reflection in our lives- a time to look back at a journey or experience we endured. This time is sacred because it allows us to comes to terms with the past, accept what we may believe at the time was unacceptable, so we can move on and enjoy a more fulfilled and abundant life. In the painting is a female meditating by a willow tree. The willow tree represents strength and the ability to bend in any situation, so it does not break. Thus the willow tree is an inspirational symbol to bend with any difficult situation we encounter, so we do not break.
History
I am a self-taught artist who has taken a few art classes to learn the technical aspects of art. I have painted in both oil and acrylic, but I consider myself an oil painter. I have exhibited my art at festivals, and at ARTOMATIC, a DC art show. I was also selected to exhibit my work at the Children's National Hospital with Art Impact USA.
Coping through Art
Being in the military, the culture and purpose of the organization is of service and conforming to the military way of life. Additionally, having been deployed to both Iraq and Afghanistan, I experienced the sadness of war. Art is an avenue to express yourself and your feelings- it helps you go deep within yourself to find what you are about- you could not do that in the military or at war.
This piece is for sale directly from the artist Price $350.00