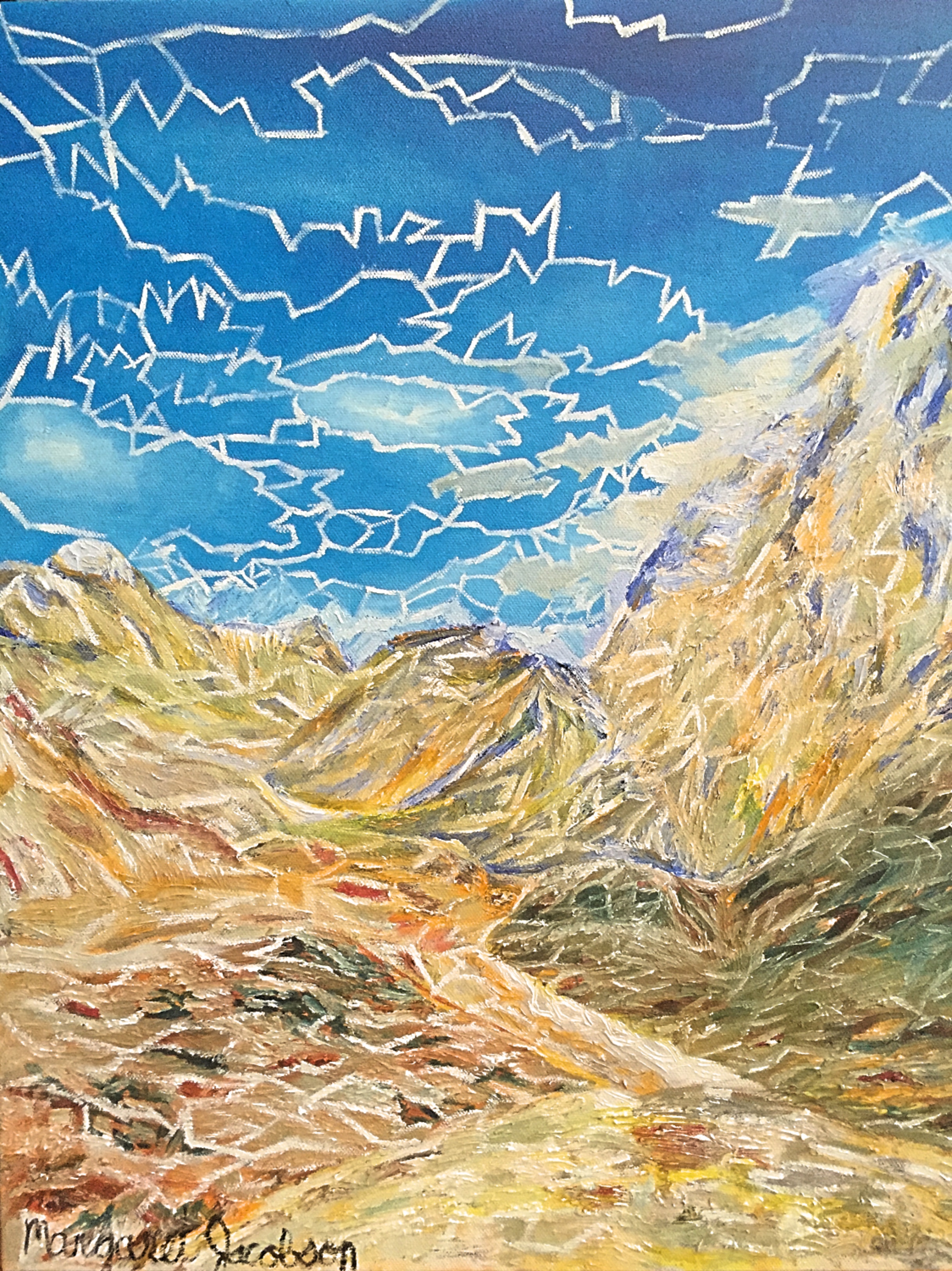 Margaret Jacobson
This painting is titled "The Path." This painting represents a path we choose to go on, or in other instances a path can choose us. Nonetheless, we walk down a path in which we do not know the outcome. We do our best to stay on the path, but the journey may seem intimidating as it is full of detours or situations that may derail us. We have our heart and our mind to rely on, which is all we need to be successful.
History
I am a self-taught artist who has taken a few art classes to learn the technical aspects of art. I have painted in both oil and acrylic, but I consider myself an oil painter. I have exhibited my art at festivals, and at ARTOMATIC, a DC art show. I was also selected to exhibit my work at the Children's National Hospital with Art Impact USA.
Coping through Art
Being in the military, the culture and purpose of the organization is of service and conforming to the military way of life. Additionally, having been deployed to both Iraq and Afghanistan, I experienced the sadness of war. Art is an avenue to express yourself and your feelings- it helps you go deep within yourself to find what you are about- you could not do that in the military or at war.
This piece is for sale directly from the artist Price $350.00