Making Miracles Happen for our Heroes
57 hours. 3 countries. 13 wounded soldiers. 150 makers. 13 life-changing solutions.
The 2018 Makers For Heroes make-a-thon showed that miracles really can happen when you combine technology, talent, compassion, and a common purpose of helping those who sacrificed and lost so much on our behalf. Led by Israeli nonprofit Restart, in partnership with TOM Global, Challenge America, and the French Military, the make-a-thon featured 13 teams built around individual injured veterans and specific challenges that they have been facing and made up of expert engineers, programmers, designers, and physicians.
What these teams achieved in just 57 hours is truly remarkable. Below are just a few of the miracles that took place.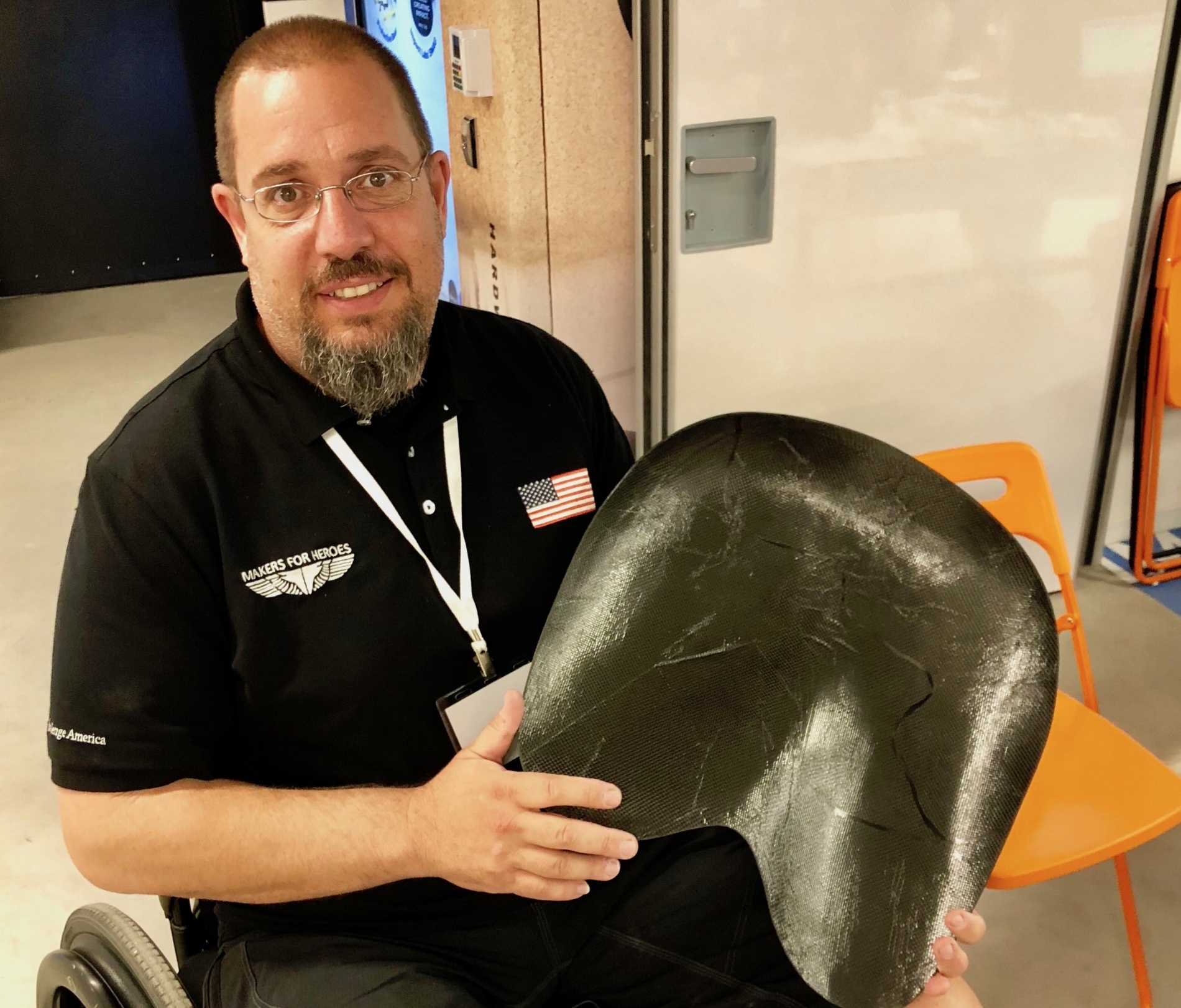 An Israeli veteran and ex-Deputy Sheriff in Florida, Assaf hasn't been able to sit in a chair long enough to enjoy an ice cream with his daughter due to the severe pain that it creates in his amputated limb. His team built him a customized, portable seat cushion that he can now take with him anywhere, including his daughter's school play next month.
A U.S. veteran, Jeff has struggled with PTSD for the past decade and hasn't been able to go out in public with his service dog without being asked about his military trauma and why he needs the support. A team of engineers and programmers created an ingenious solution for him: a smartwatch connected to an app on his phone that together act as a service dog would, detecting an increase in anxiety and then providing a needed distraction through stress-reducing features.
Zarita was injured 6 years ago in training after returning from Afghanistan and hasn't been able to do the one thing that she loves most, to dance. Her team worked tirelessly to make sure that by the end of the make-a-thon, she would be able to dance and even perform on stage at the final ceremony. She danced beautifully, with the stability frame and harness supporting her barely noticeable under her long, elegant skirt.
For all the emphasis on innovation and creative design, the primary focus of Makers For Heroes is community and empowerment. Its subject is people not products. It starts with the unmet needs of individual veterans and engages them in the creation of powerful solutions that then become open source and accessible to all veterans and others facing similar challenges.
Update: We are now in the process of bringing Makers For Heroes to the U.S. and we need your help. Bring life-changing solutions to our nation's heroes by giving to Makers For Heroes today! Learn more about Challenge America: Makers for Veterans (coming to Cleveland in Spring 2019) here.
Together we transcend boundaries and together we lift up and empower the veterans we serve.
www.makersforheroes.com